INTRODUCTION
---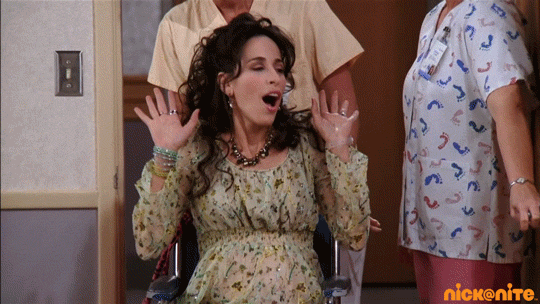 Remember Janice from friends?
I bet if you think for a second,  you can remember EXACTLY what she sounds like…?
Everyone can.
The strange thing about Janice is, she's actually a pretty good person.
But everyone hates her.
It's just..
That VOICE!
But are we really so fickle in real life?
Would we arbitrarily judge somebody like that?
You and I?
No.  We're good people.
But everyone else………
Let me give you an example:
''75% of people have been discouraged from purchasing a product because a voiceover annoyed or alienated them.''
Why?
And why do we LOVE Morgan Freeman?
It's complicated. And there's no easy answer.
But voices tell us what to think. They help us decide if someone's telling the truth;  whether or not we like that person; think they're smart or stupid; annoying or funny; foolish or wise.
To name a few.
In short, hearing a voice helps us decide how much we're willing to listen, trust and believe.
For this reason, finding the perfect voice actor almost always comes down to instinct.
But, it's good to have some science for backup.
Here's the science:
MALE VERSUS FEMALE
---
Around 80% of traditional voiceover work has been done by men. However the trend for the last four years has seen demand for female voices (24% increase) outstrip males (16%).
If things carry on the same way, demand for female voices will overtake males by 2025.
53% of consumers believe that a MALE voiceover would be the most effective for a product aimed at a male audience.
69% of consumers believe that a FEMALE voiceover would be the most effective for a product aimed at a female audience.
83% of consumers feel that an INFORMAL voice (chatty, laid back, conversational, communicates like friends and family) would be more relatable and persuasive than a formal voice.
ACCENT
---
While traditional English voiceovers continue to dominate the market, increasing demand for more localised / regional accents points towards people's tendency to trust those who sound most similar to themselves.
Find out who your target audience is, and ensure your voice actor can form an emotional bond with that group.
AGE
---
In a similar vein, 78% of marketers said they tend to choose a voice actor who sounds the same age as their target demographic.
So the rule would be: if you're targeting millennials – get a millennial voice actor.
Of course this isn't set in stone.
Educational videos are best voiced by an authoritative-sounding elder.  And nappy adverts aren't best voiced by babies.
But if you're unsure, use this as a guide.
COMPUTER VERSUS HUMAN
---
93% of people believe a human voice is more powerful than a computer-generated voice.
GO HUMANS!
TOP 5 FACTORS WHEN CONSIDERING VOICEOVERS
---
According to Voices.com, the top 5 factors in deciding which voice artist to choose (in order of importance) are:
Forms an emotional connection
Adds personality
Matches the brand voice
Reflects the sound of the target market
Sounds aspirational to the target market
About The Author: Harry McAlister is one of the Co-founders at Ample Earth. He dedicates himself to building platforms that skyrocket good causes. Some people say he's the best and everyone likes him but despite this, he remains a man of the people.